Title: " Alpine Meadow "
size: 7 x 10 inches, painted on heavy weight paper
I love painting still life's and imagining them as a landscape. I imagine " Alpine Meadow " a mountain scene. The wooden thread spools are
the mountains with green buttons as a meadow. This watercolor is painted in the realist tradition and is horizontal.
It is on view and available at UGallery.com.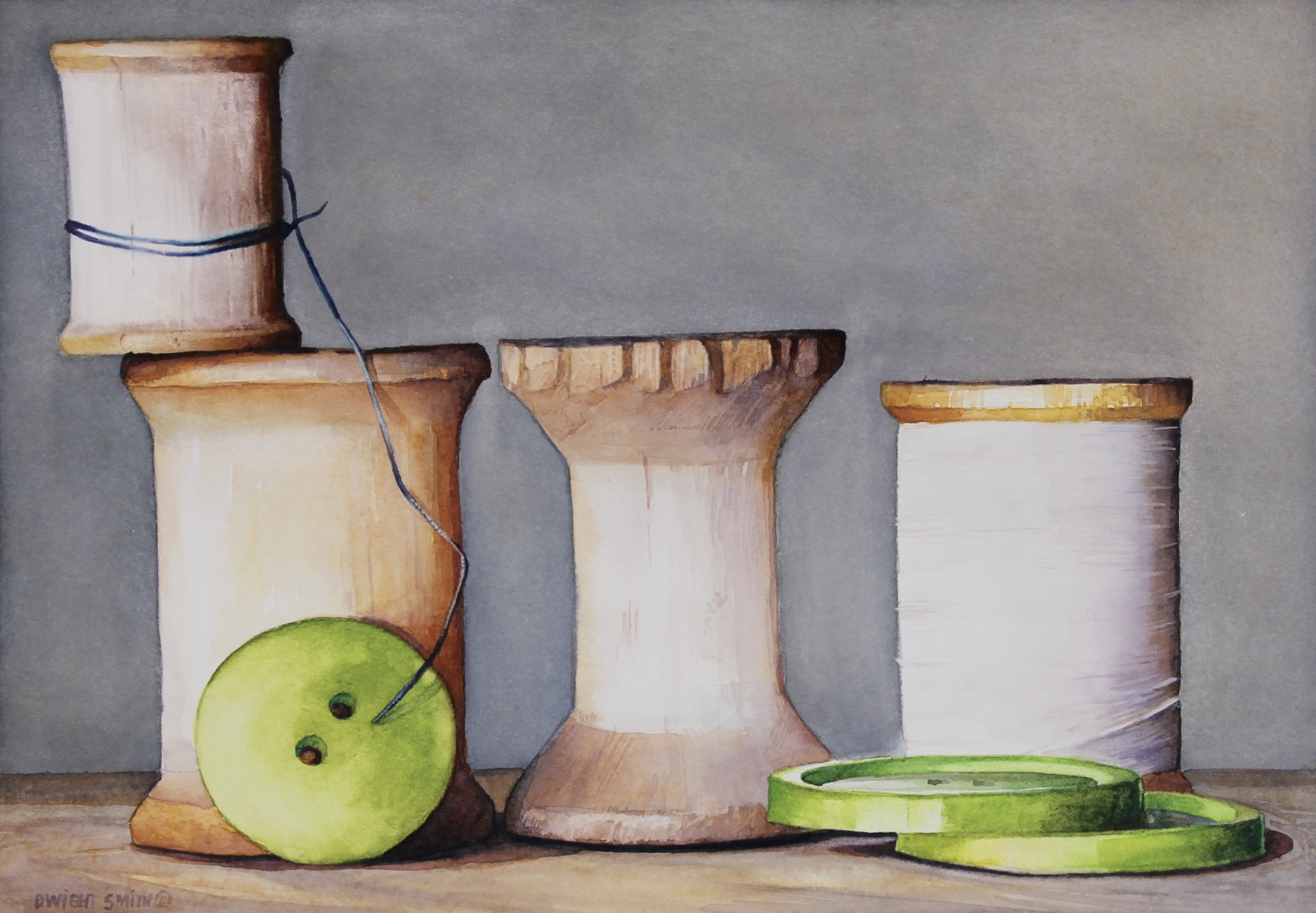 © 2016 - Dwight Smith Original Art