Title: " A STROLL ALONG THE GREEN "
size: 15 x 22 inches, painted on acid free paper
SOLD
" A STROLL ALONG THE GREEN ", is an original still life watercolor painted in the realist tradition. It is a food themed horizontal
still life. I use pears often in my work. I enjoy painting theme and eating them. I wanted to paint a peaceful watercolor much
like a lady beetle taking a walk along green pears. As you can tell I enjoy using food as the main topic in all of my watercolors. This original watercolor is available at UGallery.com.
Thanks for visiting my art.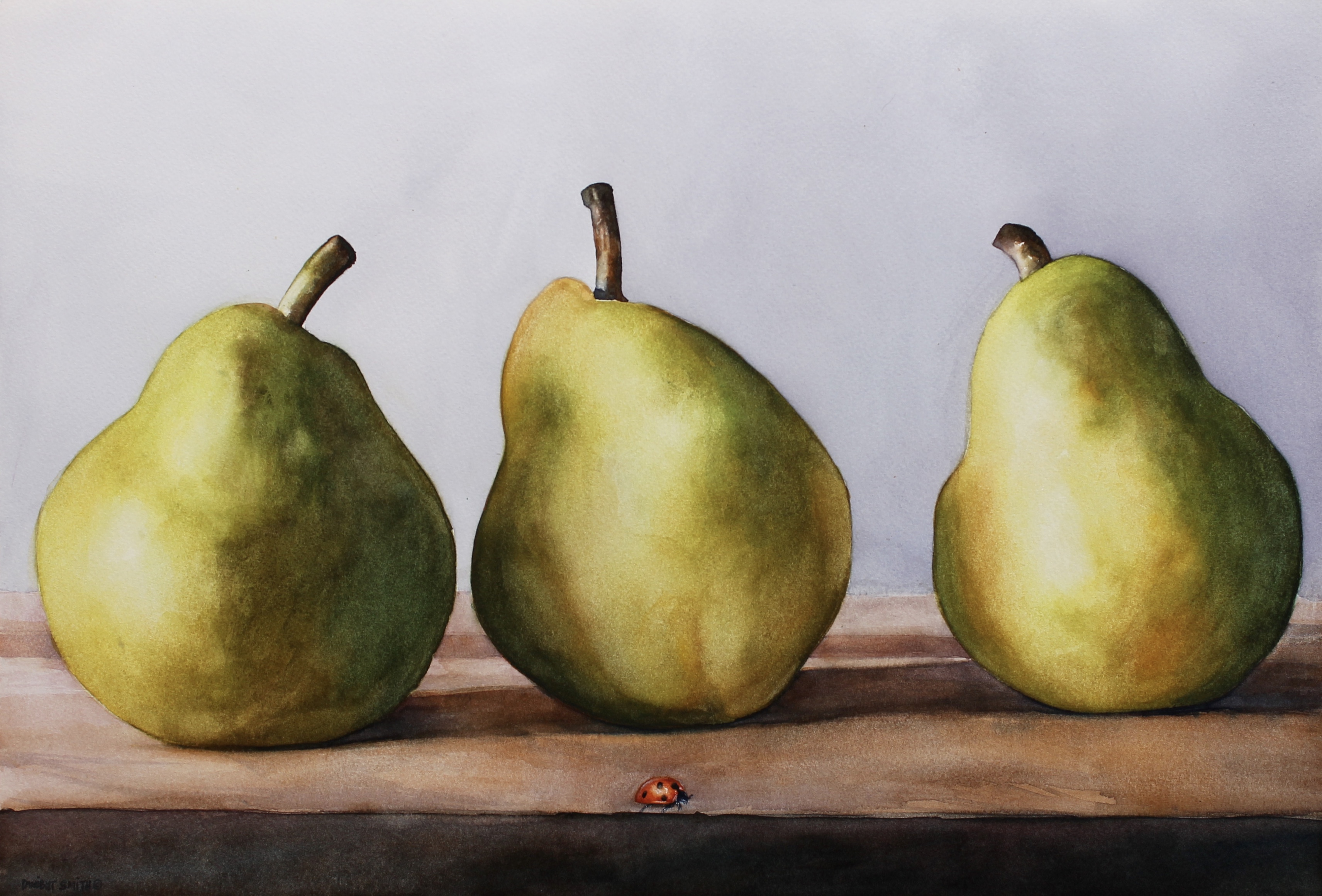 © 2016 - Dwight Smith Original Art